Soapignon Blanc contains a rich blend of grapeseed, olive, avocado and sunflower oils and is complemented by a dose of white wine. The refreshing scent is a perfect combination of grapefruit and pomegranate oils creating a fruity, uplifting bar that has been described as "citrus-y peach". A proven bar and one of our top faves.
Aroma Profile

hints of peach, grapefruit, pomegranate, light hearted, uplifing
Ingredients

Coconut oil, palm oil, grapeseed oil, olive oil, sodium hydroxide, sorbitol, oat protein, castor oil, glycerine, wine, safflower oil, avocado oil, sunflower oil, fragrance, titanium dioxide
Benefits

nourishing, gentle, best seller
Regular price
Sale price
$11.95 USD
Unit price
per
Sale
Sold out
Share
View full details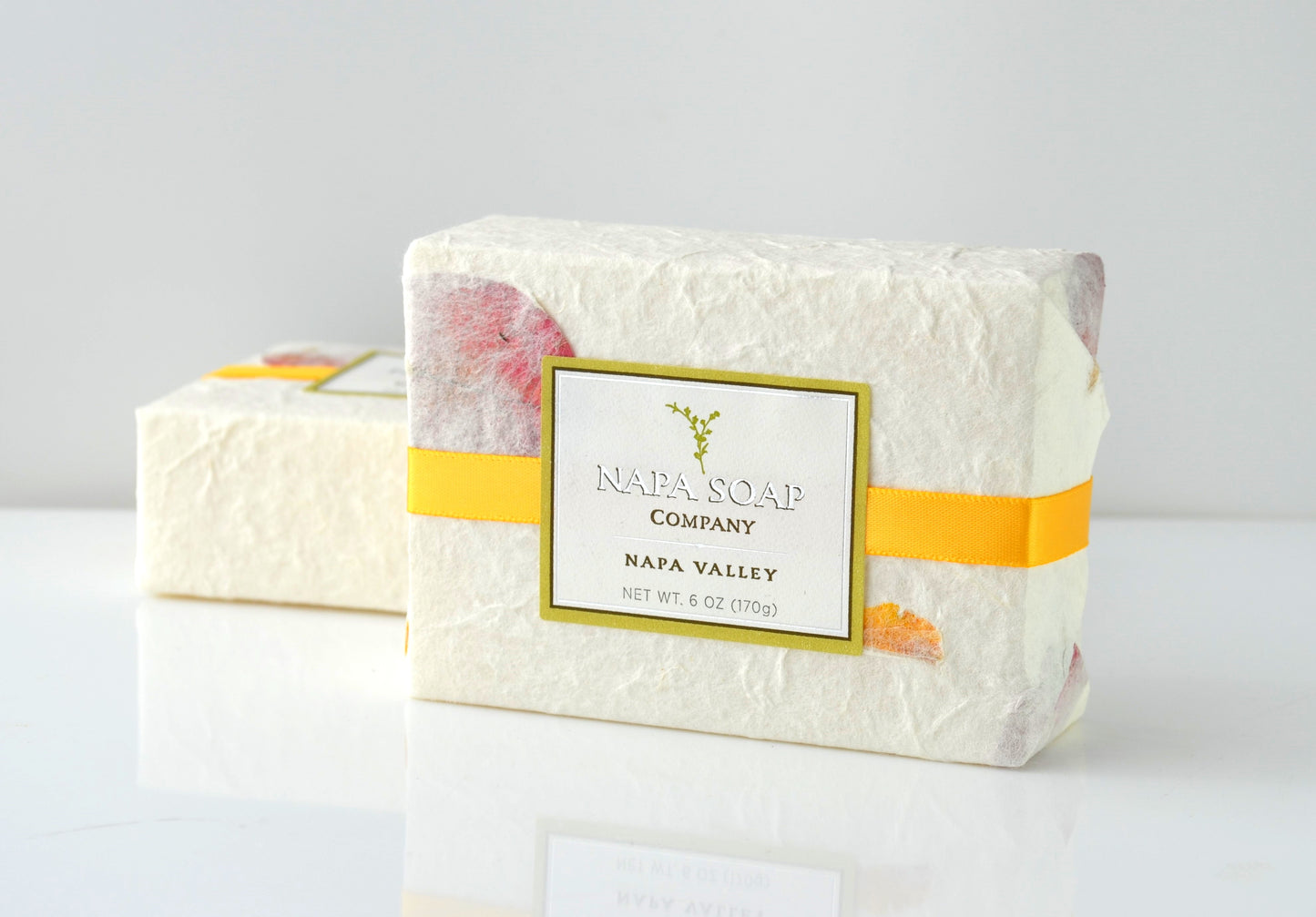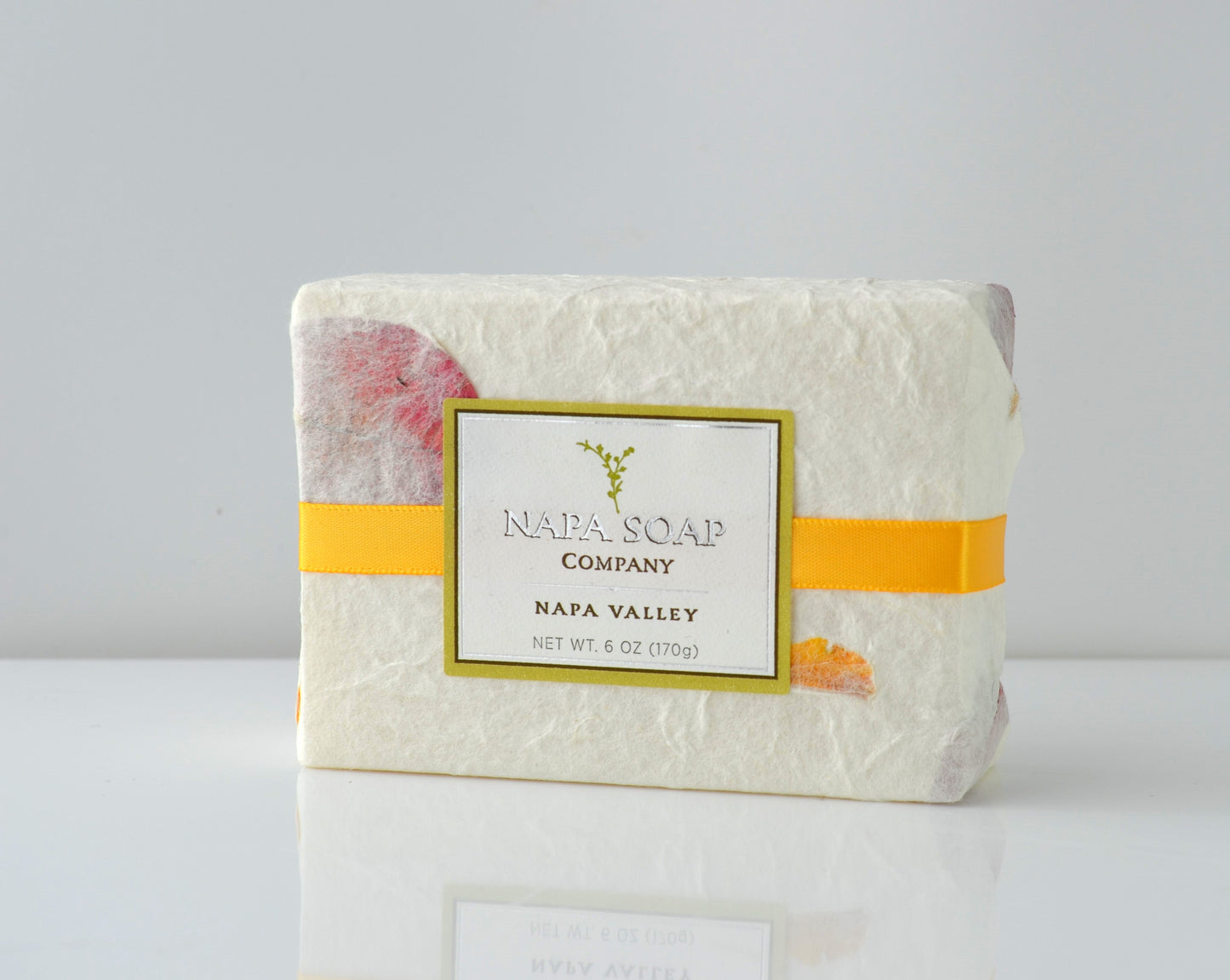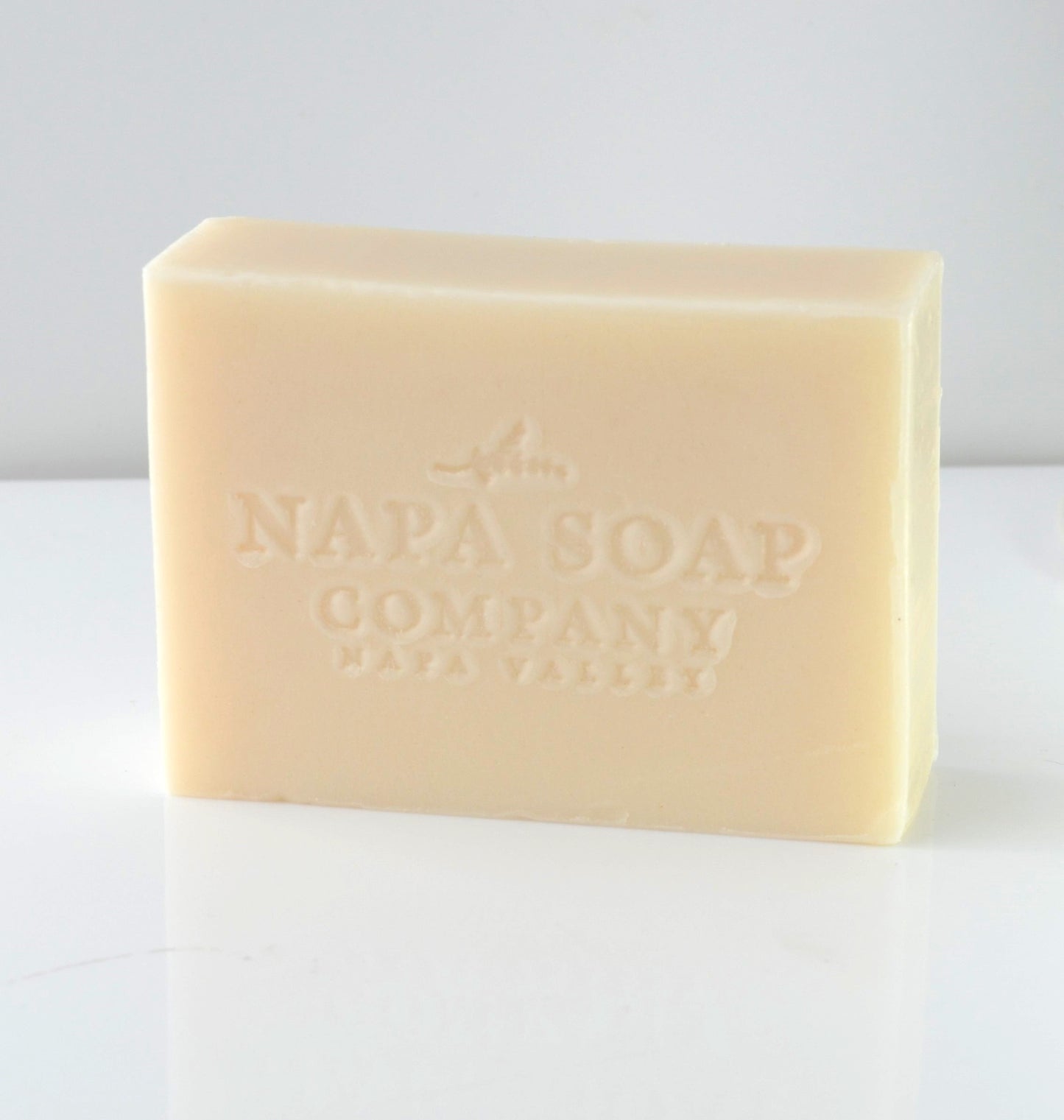 Soapignon Blanc
This yellow one smells so good. I don't even want to use it because it smells THAT good. It has a light but fragrant scent of grapes, that makes you feel like you were transported back to the 18th century and are walking through a flower-filled garden of a manor house
FAVORITE scent! Light, fresh and beautiful!
This is my absolute favorite bar of soap from Napa so far (although I've only tried 4 at this point lol). It's actually what first made me fall in love with their products! Most bars of soap aren't very hydrating but what stands out about this product is that it IS! It leaves the skin beautifully moisturized, fragrant and refreshed! Scent is long-lasting without being overwhelming. Absolutely divine! My husband loves this scent on me and I get tons of compliments at work (however, I also use the lotion that complements this scent so that probably helps. Everyone LOVES it! 😁😊💕). Highly recommend 👏.
A real treat
I've been buying this soap for years, ever since a friend bought me a few bars for Christmas. The subtle fragrance is exquisite. I love this soap!
Wine in Soap
This stuff is addictive. Subtle fragrance, moist suds and a gentle clean hook you every time. I went on a scavenger hunt to find more after a friend gifted me some Figs and Zinfandel. Love that stuff!
Super Soap
Across the ocean in Amsterdam, Holland, a friend bought me a wonderful bar of Soapignon Blanc. Just the packaging and hand made paper is enough to wow. Can you tell me who you ship to here??